"This is a drama about a man and a bowl of soup. A drama that is set to music is an opera, so this is . . . A SOUP OPERA."
This month, for
Barrie Summy's Book Review Club
, I'm reviewing a children's picture book by musician and author
Jim Gill
:
A Soup Opera
.
"A man walked into one of the finest restaurants in the city and was seated at the very best table."
It's not the start of a joke. Or, rather, it sort of is. But it's not the humor that makes the story. Or maybe it is.
See, a guy orders a bowl of soup, complains that he can't eat it, and escalates the problem all the way up to . . . the President of the United States. The whole thing culminates with a zinger that
some parents
saw coming from the very first note. (My husband, not so much.)
The story is told in a book packaged with a CD-ROM for family read-along fun. But it's even more fun to try to sing the opera yourself. Over and over and over. There's a narrator who sets the scene and makes transitions, while the dialogue is sung opera style. This is more accessible than you might imagine, as all the lines are short and frequently repeated.
"What did you say?"
"I can't eat the soup!"
My 5-year-old became fond of this book at preschool story time, and we got it for her as a "graduation" present last Friday.
Since then we've listened to it about 250 times.
Sometimes we just set the CD on track repeat and let her indulge herself. It's amazing how much she loves it. You should see her throwing out her arms and just belting out the lines.
"What seems to be the problem here?"
"I can't eat the soup!"
I'll probably have this thing stuck in my head for the rest of my life. Fortunately, it's really fun.
Plus, I'm introducing my child to CULTURE. Do I get some sort of parenting extra credit for that?
Amazon.com Editorial Reviews
:
A Soup Opera is more than just a children's picturebook - it's a sing-along opera!....Enhanced with majestic, slightly cartoony illustrations that capture the essence of stage opera, red curtains and all, A Soup Opera is silly musical fun for the whole family. --Midwest Book Review

Product Description
A Soup Opera is a richly illustrated story about a man, a bowl of soup, and the man's comically frustrating quest to eat that soup. Characters in the cast of the opera include a waiter, a police officer and the President of the United States! Each book is packaged with a fully orchestrated CD that includes the narration, dialogue and instrumentation for the comic opera. The CD includes additional tracks created for teachers and others to use in dramatizing the book with children.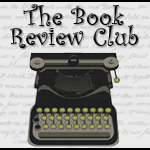 Click icon for more
book review blogs @ Barrie Summy