I read a book intending to review it for the May meeting of
Barrie Summy's Book Review Club
. I decided against writing the review, though.
You know what everyone's mother says about if you can't say anything nice . . . ?
Well, that's not the case here. It's more like I'd be damning the book with faint praise.
And since I didn't have a really strong reaction to the book either way I'm simply not going to review it.
So I could dust off an old review, like this one of
Percival the Plain Little Caterpillar
.
Or I could review another book I've read recently, like
Half Broke Horses
by Jeannette Walls or
Olive Kitteridge
by Elizabeth Stout.
Or I could just take a month off. I've chosen to do the latter. I'll also include a list of the books one of my book clubs has discussed:
2006
The Tender Land
by Kathleen Finneran (memoir)
Fun Home
by Alison Bechdel (graphic memoir)
Gilead
by Marilynne Robinson
The Crimson Petal and the White
by Michel Faber
Plainsong
by Kent Haruf
2007
Night
by Elie Wiesel (memoir)
Kindred
by Octavia Butler
Birds of America: Stories
by Lorrie Moore (short stories)
House of the Spirits
by Isabel Allende
A Long Way Gone
by Ishmael Beah (memoir)
The Dispossessed
by Ursula K. Le Guin
The Dangerous Life of Altar Boys
by Chris Fuhrman
The Red Tent
by Anita Diamant
Bearing Witness
by Michael A. Kahn
White Teeth
by Zadie Smith
Daughter of Time
by Josephine Tey
2008
Altered Carbon
by Richard K. Morgan
Rob Roy
by Sir Walter Scott
Lamb
by Christopher Moore
August: Osage County
by Tracy Letts (play)
Blue Shoe
by Anne Lamott
Him Her Him Again the End of Him
by Patricia Marx
Me Talk Pretty One Day
by David Sedaris (memoir/essays)
Dandelion Wine
by Ray Bradbury
Prep
by Curtis Sittenfeld
The Women
by Clare Luce Booth (play)
2009
The Member of the Wedding
by Carson McCullers
Innocent Traitor: A Novel of Lady Jane Grey
by Alison Weir
Lipstick Jungle
by Candace Bushnell
The Uncommon Reader
by Alan Bennett
Never Let Me Go
by Kazuo Ishiguro
Bel Canto
by Ann Patchett
The Yiddish Policemen's Union
by Michael Chabon
The Curious Incident of the Dog in the Night-Time
by Mark Haddon
Life of Pi
by Yann Martel
2010
Going Away Shoes
by Jill McCorkle (short stories)
The Graveyard Book
by Neil Gaiman
The Day the Falls Stood Still
by Cathy Marie Buchanan
A Sudden Country
by Karen Fisher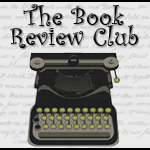 Click icon for more
book review blogs
@Barrie Summy