This month for
Barrie Summy's Book Review Club
I'm discussing
Olive Kitteridge
by
Elizabeth Strout
.
I first learned about this novel in book club. We were listing our all time favorite novels and one reader mentioned this one, then chose it for our next read. Because of my impressions of the woman who selected the book and the context in which we were discussing it, I assumed
Olive Kitteridge
was an older novel, perhaps something she'd read in college. I thought it would have a prominent religious message. I thought it would be quiet and probably a little conservative or at least conventional.
None of those assumptions proved accurate.
Olive Kitteridge is a novel, though it doesn't seem like one. It's actually a volume of short stories, many of which are completely unrelated to each other. Quite a few of the
characters
show up only in one story and then are gone from the book forever. This breaks all the rules of good story-telling. But it works for this narrative, and the one consistent thread is Olive herself.
She appears in every story, either as a main character - as when her husband is the narrator - or merely as someone who walks through the room in which someone else's story unfolds.
This works in large part because of the author's skill, but also because of Olive herself, who is complicated, fascinating, and nothing at all like I expected her to be. (The series of stories ends up telling one larger story about Olive's life, which makes it feel like a novel, in the end.)
Are you intrigued yet? I hope you are. Because I loved this book and want you to go read it too so we can talk about it.
(And after that, perhaps you can point me to a good grammar tutorial on using an awkward word like "assumptions.")
P.S. "Elizabeth Strout's most recent work,
Olive Kitteridge
, a novel in stories, won the 2009 Pulitzer Prize, was nominated for the National Book Critics Circle Award, and was a New York Times Bestseller. She is the author of two previous novels,
Abide With Me
, a national bestseller, and
Amy and Isabelle
, also a New York Times Bestseller."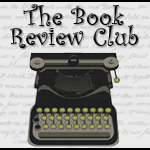 Click icon for more
book review blogs
@Barrie Summy