This week for
Barrie Summy's Book Review Club
I've chosen
The Guernsey Literary and Potato Peel Pie Society
by Mary Ann Shaffer and Annie Barrows.
"Sarahlynn - See what you think? Carol"
Perhaps every other book club in America has read this novel sometime in the past two years, but neither of mine did. I'd never heard the title until my mother-in-law passed the paperback to me. We're both avid readers, but our tastes don't always overlap (hooray Diana Gabaldon!) so I wasn't sure what to expect. And I waited about a year before picking it up.
Then I really really enjoyed it.
As a fledgling writer who never seems to get quite as much writing accomplished as I set out to do, I was touched by the author's story. Mary Ann Shaffer wrote for years and years and years, probably her whole life. She belonged to writer's groups and researched and wrote diligently. But she never finished a book to her satisfaction until this one, which she sold when she was 74 years old. She died before the final requested rewrite, and her niece - also an author - finished the project. Both of their names appear on the cover.
But I read all that later, after I'd finished the book and needed to know more about who wrote it. The book itself - the story, the writing, the characters, the style - grabbed me and made me not want to finish.
The Guernsey Literary and Potato Peel Pie Society
is a novel told in letters between an immediately post-World-War-II English author and her friends. Right off the bat, this is not a subject that causes my breath to quicken (except, perhaps, in hasty retreat).
But the main character, Juliet Ashton, has a voice I simply adored. I want to be her friend. I want her to be alive and real today so that I can be her pen pal. I'll even learn to respond to letters, I promise!
The novel tells the story of the German occupation of the British
Channel Islands
(between England and France) during the Second World War. No, but really. The history just provides fascinating snippets scattered along the way of the real stories, all of which were far more personal. Individual growth, relationship building, priority setting, and even a mystery.
I have no idea how Shaffer and Barrows managed to write about such sad, indescribably painful, terrible things without making light of them but while still keeping a bright, funny tone to the novel. That feat alone was masterful. While some of the letters were extremely hard to read, I always ended up laughing somewhere along the way. And since there are no chapters, just a series of letters, naturally I read straight through to the end. It's a quick read.
Carol, I enjoyed this one very much; thank you for encouraging me to read it!
--Sarahlynn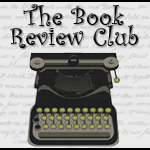 Click icon for more
book review blogs
@Barrie Summy